Changing the way
the world
builds
Revolutionizing construction with flexible robotic systems and transformative technology
How it works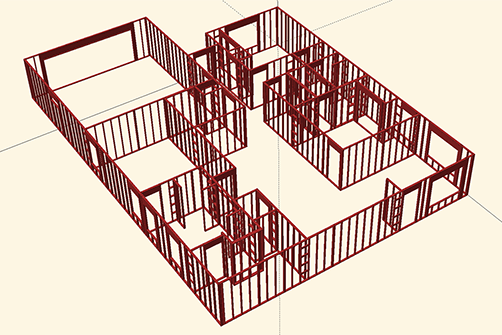 Step 1: Our software digitizes your plan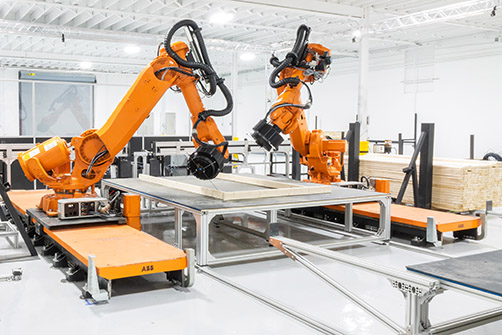 Step 2: We build your house to exact specifications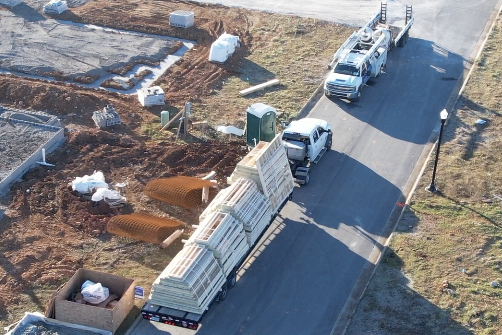 Step 3: Your components arrive on site ready to assemble
BotBuilt's technology makes construction

better, faster, safer, more sustainable and more affordable

Robotics means exceptional quality control. Repeatable precision in every build.

Robot-built components make framing more efficient. It takes hours, not days or weeks.

Framing is one of the most dangerous construction jobs. Robots reduce risk.

Advanced software ensures the best use of materials. Robots minimize waste.

No weather delays, scheduling issues, or time off. Robots keep working.
Testimonials
BotBuilt has constructed houses for us already, and the experience has been fantastic. Their process makes building a house much simpler and faster. As a builder, I get the peace of mind of knowing that every single house will be built to my exact specifications, so I don't worry about inspections. I look forward to building hundreds of homes with BotBuilt over the coming years!
Stan Roemer
Vision Custom Homes
I have worked with hundreds of builders over the past 33 years. Our industry has been stymied by a lack of innovation far too long. I firmly believe BotBuilt will play a major role in the transformation of home building to fast, efficient, cost-effective, robotic construction.
Scott Sedam
President, True North Development, Inc.
The rising cost of housing is a huge problem. BotBuilt has the elite team and the revolutionary technology needed to transform the construction industry and make housing more affordable.
John Roberts III
CEO, JB Hunt
BotBuilt is a perfect example of the power and the promise of intelligent automation. What better use of robotics could there be than solving the nation's housing shortage? Combine that with such a technically outstanding team and they are destined to succeed.
George Konidaris
Co-founder and Chief Roboticist, Realtime Robotics
Our only path to solving our housing crisis is innovation. BotBuilt is inventing a future where every person on the planet can afford not just a house, but a home.
K.P. Reddy
Founder, Shadow Ventures
We're automating construction so everyone has a safe, beautiful, and affordable home.